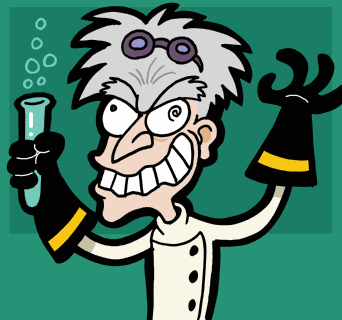 It's quite interesting that my last post was titled "insanity" and now, this! It's really coincidental, but am loving the coincidence. I'll be touching on a few real life instances to drive home my point today. Read, and tell your friends and younger ones about it. It's happening a lot these days, and we need to be informed so we're armed to handle issues as they arise…..
Last week, a young lady told me about her relationship which she had high hopes for that would lead to marriage which just failed. As she tried nursing her wounds at the break up, there were all kinds of men
toasting her; the one she found most irritating at that time was a married man with two children who professed love to her and even promised to marry her! The next question she asked me was, "Are they not all mad"? By "all", she was refering to men generally. She was thoroughly upset. But the married men's issue is not a big deal now, i thought. Apparently, she has had several relationship experiences in which men who seemed so good outside with time proved to be "rotten" inside. I'm using her words; she was obviously hurt. Of course, if you care to listen to the other party, she definitely has her share of the blame.
I once heard about a lady who was HIV positive and was narrating an experience she had. She met this guy who was all over her. He wanted to get down with her and didn't hide his intentions. She first tried to tell him several times that she wasn't interested but the guy refused to take NO for an answer. After a lot of insistence, the lady opened up and told him she was HIV positive. He didn't believe her; she then went ahead to show him her medications and explained everything. That was when his body came down. Tell me, how selfish can a person be? To be completely blinded by your appetite for gratification that you can't
seem to be rational?
Over 13 years ago, i met a much older, single guy at a cousin's dad's wake keeping and we young people got talking on a large table. There was this gist that was raised about virginity and he said virgins were extremely rare and even almost non-existent; and i knew it wasn't true….i had friends whom we had decided to wait till our wedding day, so i took him up on that. He argued and i argued too. He said if he ever gets to marry a virgin, he would worship her all his life. I had just gotten admission into UI but hadn't resumed. He asked for my details in UI and i gave him the little i knew as i hadn't gotten an accomodation then. This guy actually came to look for me! Fortunately, he never saw me, moreso, thankfully, there were no mobile phones and he didn't have my room number so it was tough for him to have tracked me.
I told my big sis about what happened and she told me i wasn't supposed to have given him my details. She said she was sure the guy was ready to use me as a conquest and prove me wrong. What lesson am i trying to get across here? The lesson is that as a lady, when you meet a guy who shares an opposite view with yours as far as values are concerned, there's no need to exchange numbers or check each other up, RUN! (I wanted to prove the guy wrong, which wasn't necessary, i was naive and my convictions couldn't stand anything otherwise). Ladies don't need to spend a long time with a guy to know what he stands for. We deceive ourselves, and we enjoy being told lies. What discussion will you have with a guy that you met casually that he will start initiating sex? What's your body language? Many don't cut off early and hang on, believing that the guy's craving will pass, but our elders say, to be forewarned is to be forearmed". There's no need to prolong the matter before you start finding no big deal in what was a NO NO for you before.
Maybe really, in the young ladies words, many guys are mad, but there are many who do not allow their hormones to rule them. The world system has become heavily charged sexually and it takes bringing one's
cravings under God's control to live above what has become the norm.
So, to the real men, men of value and valour who give us the confidence to say that all men are not mad, i salute you and pray that your lives will birth more men who will be role models. For those working on themselves and actively engaging the holy spirit's help to be choice and real men after God's heart in truth and in deed, i pray for grace to walk the path and stay committed to right living.} else {